Commercial
We pride ourselves in offering a customer focused service for small and large businesses. We deliver difficult, regular and high volume projects and we tailor our services to each company's individual need.
Oversized blinds
Fire retardant fabrics
Specialised in office blinds
Measurements and fittings can take place outside office hours
And we are usually able to meet corporate colour schemes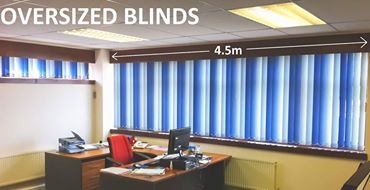 This vertical blind was supplied and fitted by us with a single head rail of 4.5m.