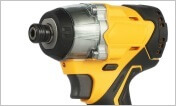 Already have a blind and just want it fitted?
If you ran into a problem, want to save the hassle or anything else please get in touch.
With our fitting service you can rely on a professional and be assured the fitting job will be performed with diligence.
Please call us or request a call back.
We will discuss options and price with you prior to our visit.
One of our professionals will take care of the installation.
Get a helping hand
Call us on 01327314179
Or fill out this form and we call you back.
Call me back form
Our privacy policy: Your details will not be added to a mailing list and we do not share any of your personal information. Your personal information will only be used by us to provide our services to you and we will only reply to your enquiries.
Price
» Fitting only
£21 per blind with a minimum of £50