Shutters
Price list
Our interior shutters are very durable and block out external light and noises. As they are fitted right against the wall they offer great thermal qualities as compared to venetian blinds and are in fact one of the most energy efficient blinds you can use.
Great for bedrooms, bathrooms and street facing windows.
Configuration options
Hardwood or fauxwood
Full height, tier-on-tier or cafe style
Slat sizes: 63mm, 76mm and 89mm
Non-rectangular shapes are available
We offer the finest handcrafted interior shutters.
For shutter quotations we usually visit three times. First we show you samples, measure your windows and calculate a price. In our second visit we take final measurements and go through any decisions relevant to installing your shutters. In our last visit we fit your shutters.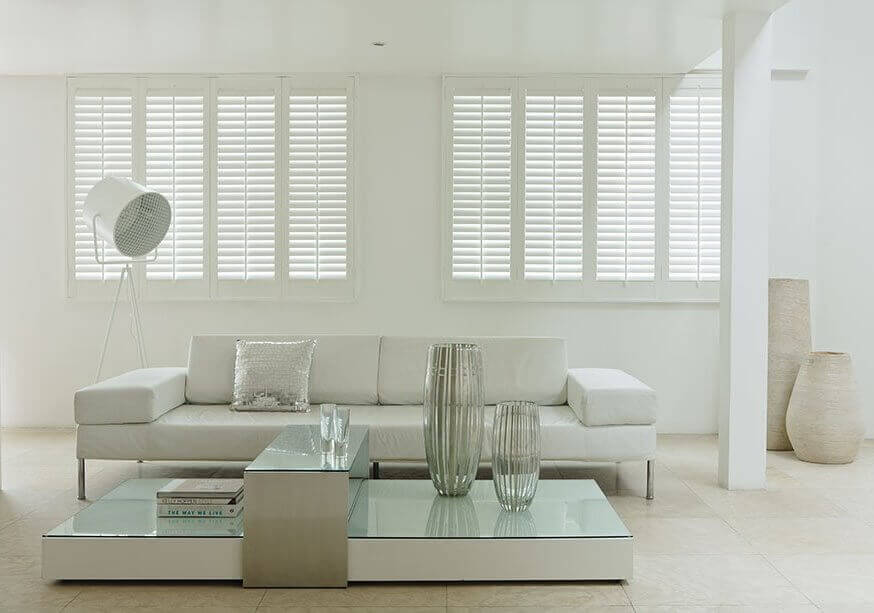 Interior shutters
Exceptionally elegant
and durable